HOUSE BOTES
House Botes was designed for a plot in Lakeside Johannesburg in the Modern Cape Dutch Style. The architect designed the plan in an I-shaped house plan, to maximise views to the olive grove on the north of the plot.


MODERN CAPE DUTCH STYLE
The modern Cape dutch style makes use of modern materials such as flush plastered walls and aluminium window frames. These can be arranged formally and with a central gable, making reference to the old Cape Dutch architecture style. Combining a timber door with the aluminium sidelights adds warmth and charm to this modern design.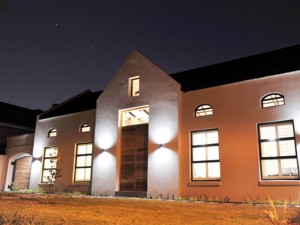 MODERN ARCHITECTURE - HOUSE BOTES

Beverley Hui architects designed this modern house to have a strong symmetrical facade. The straight gable is the focal point of the front elevation.
Read more about this modern house...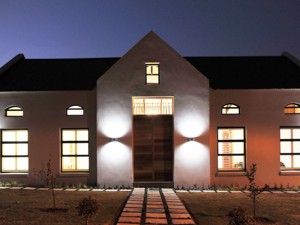 MODERN ARCHITECT DESIGN - HOUSE BOTES

The architect designed the home in a modern style adapted from the Cape Dutch style. The gables are straight whereas the old Cape Dutch gables are curvilinear.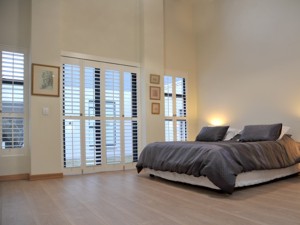 MODERN OPEN INTERIORS

The architect designed double volume interiors for the bedroom adding to the modern spacious feeling of the house.
copyright © Beverley Hui Pr Arch